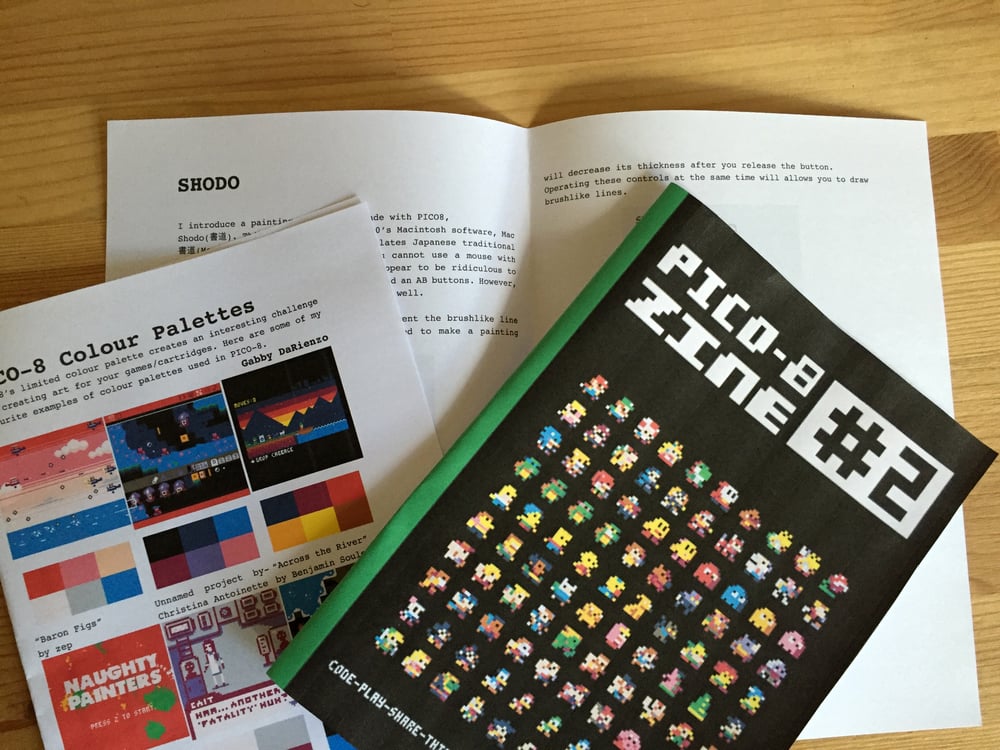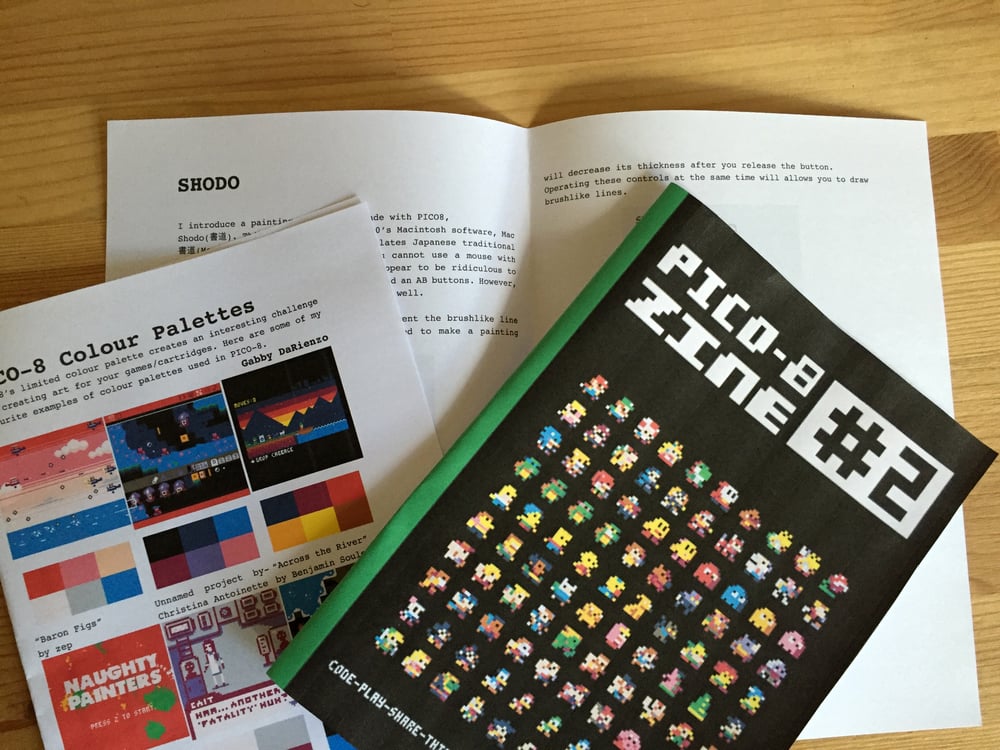 Pico 8 fanzine #2
£6.00 / Sold Out
This is the Second PICO-8 ZINE!
Enter the marvelous world of PICO-8 !
PICO-8 is a fantasy console to make, share and play tiny games and other computer programs.
PICO-8 Zine is a 48-page fanzine made by and for PICO-8 users.
Learn how to make a game (from the code, sprite, music point of view) and discover the history of PICO-8.
Articles and authors :
- Illustration by @lucyamorris
- Game of life (cellular automata) by @dan_sanderson
- A 3d demo by @NoahRosamilia
- Shrinking your code by @jonstoler
- How to create a painting tool by @oinariman
- Wave distortion effect by @mattfox12
- How to do your first state machine by @richterteer
- A screensaver by @neauoire
- Color palettes by @gabdar
and the cover has been done by @johanvinet
For more information: www.pico-8.com
contact: @arnaud_debock
FREE PDF :
http://sectordub.itch.io/pico-8-fanzine-2