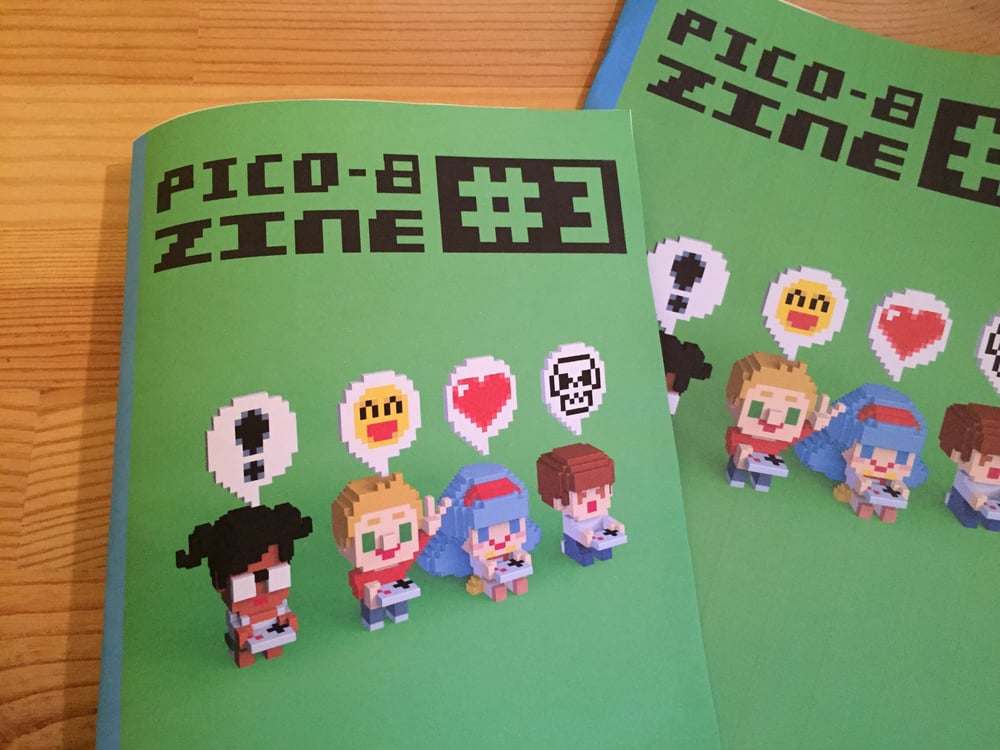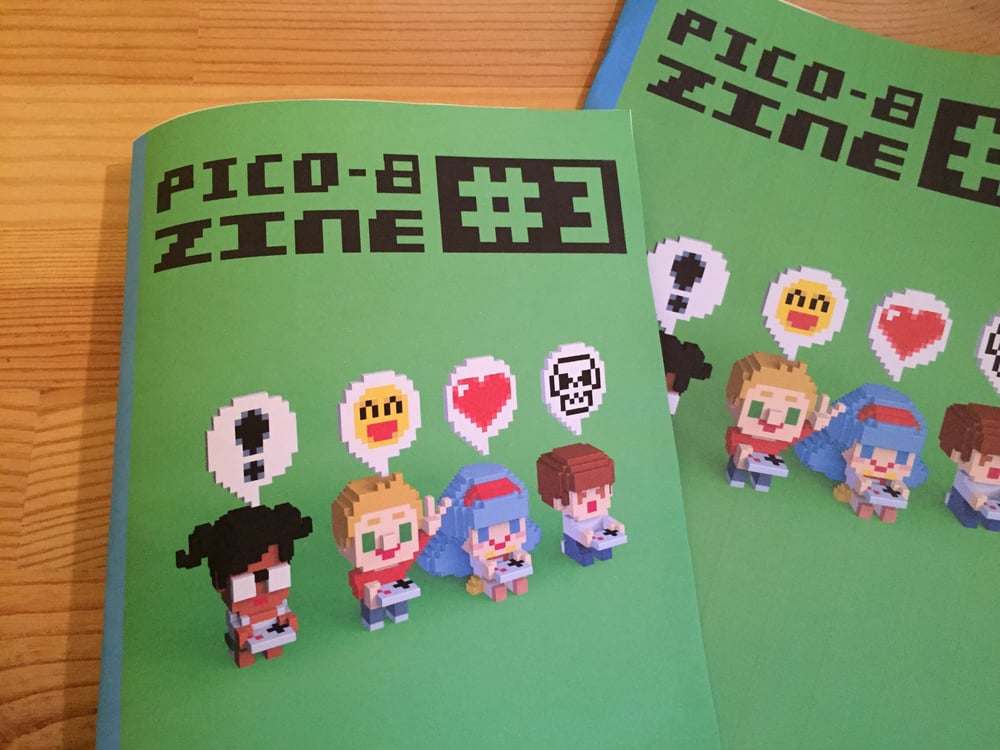 PICO-8 fanzine #3
£6.00 / Coming Soon
This is the Third PICO-8 ZINE!
Special LOCAL MULTIPLAYER
Enter the marvelous world of PICO-8 !
PICO-8 is a fantasy console to make, share and play tiny games and other computer programs.
PICO-8 Zine is a 52-page fanzine made by and for PICO-8 users.
Learn how to make a game (from the code, sprite, music point of view) and discover the history of PICO-8.
Articles and authors :
- Illustration by @JctWood and @mr_Hk_
- INTRO by @MattThorson
- NOTES ON CREATING SUCCER by @RylauChelmi
- DOM8VERSE by @schminitz
- MINIGAME COLLECTIONS by @jhrrsn
- BLASTEROIDS by @luluisbluetoo
- SUMO PICO by @cullenddwyer
- Cheat Sheet by @obono
and the cover has been done by @JUSTIN_CYR
For more information: www.pico-8.com
contact: @arnaud_debock